Teeth In A Day Implants
What are 'teeth in a day'?
'Teeth in a day' refers to a dental implant process that applies the All-on-4 approach to treatment. The convenient All-on-4 process will allow you to walk in and out of our office with new and permanent teeth, in just one day – hence the name, 'teeth in a day'. Minimally invasive, our 'teeth in a day' service provides a fixed full-arch restoration of your smile.
Who is a candidate for 'teeth in a day'?
Dental implants are ideal for all people who have lost most or all of their teeth due to gum disease, or injury. Those with dentures may also choose to switch to All-on-4 teeth due to the many additional benefits these implants offer.
What are the benefits of 'teeth in a day'?
'Teeth in a day' are ideal for most patients (who have lost many teeth) as they provide a quick, easy, and reliable fix to a seemingly complex problem. The minimally invasive All-on-4 procedure eliminates the need for ill-fitting dentures, adhesives, and frequent dental visits.
'Teeth in a day' will immediately improve:
Chewing ability
Speaking ability
Facial aesthetic
Preservation of the jaw
Personal self-esteem
What are the consequences of not replacing teeth?
The consequences of not replacing teeth can be detrimental in many ways. Missing and damaged teeth can affect your ability to eat, bite, and chew, and can also cause other teeth to fall out of alignment. Missing teeth can also cause an undesirable appearance, decreasing self-esteem and confidence through jawbone and lip support loss. Missing teeth can also cause poor speech.
How many teeth will be implanted?
With All-on-4, you'll receive a full row of teeth (top, bottom, or both), but only four implants for each row.
Will the results of implant teeth look natural?
Yes! All-on-4 dental implants are expertly designed to be indistinguishable from real, healthy, teeth. Our team will take a mould of your teeth during your consultation and will fit the prosthetic dental bridge to the natural curve of your jaw.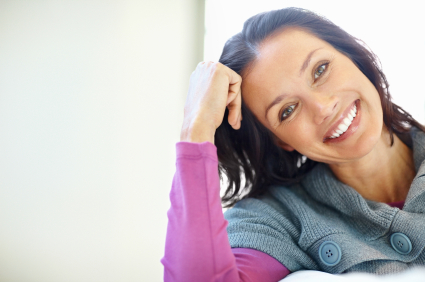 Are teeth implants painful?
We at 404 Dental understand that surgery of any kind can be scary, which is why we offer local anesthetic for these procedures. As following any surgery, some pain should be anticipated. However, we will be able to prescribe pain relieving medications to help you better manage any discomfort. After attending a consultation, we'll be able to give you a better understanding of what pain level should be expected in your specific case.
What is the cost of 'teeth in a day'?
To receive restorative teeth implants, you must first book and all required comprehensive exams. These exams may involve the taking of x-rays. Following these consultations, your oral surgeon will be able to more accurately assess the implant procedure and treatment you will require.
Prices combine lab fees and surgery fees, as stated by the Ontario Dental Association fee guide. Patients should plan for fees of $12,000+ for each All-on-four arch.
Will my insurance cover dental implants?
Most insurance companies consider dental implants to be a cosmetic procedure and will not provide coverage. However, some companies may offer some coverage, offsetting the overall cost.
How long is the recovery period?
You should plan to take a few days off to relax following teeth in a day surgery. However, depending on your comfort level, you may return to normal activities the following day. We will schedule a follow-up appointment with you to ensure you are healing well and there are no signs of infection. Full recovery can take up to three months.
Since All-on-4 implants only require the implanting of four titanium implants, instead of individual anchors for each tooth, the procedure can drastically reduce treatment and recovery times (when compared to bone grafting).
404 Dental can help!
If you're interested in teeth in a day All-on-4 teeth implants, our incredible staff is here to answer any and all of your questions, as well as to ease your concerns.
Learn more about our implant procedures and services or contact us today!