Our Environment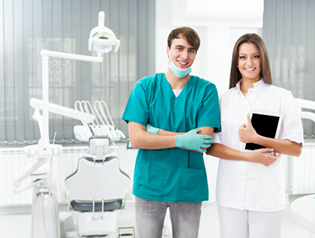 Protecting staff and patients in our dental office
The 404 Dental Office uses the practices available to provide safe dental care for our patients, while also benefitting the environment. Here are just a few of the advancements we have made to provide a great experience at the dentist for our patients while protecting our staff and the environment:
Digital x-rays use a lower x-ray concentration for patients. They can be emailed instead of developing the films, so no more developing chemicals!
We can also take digital impressions for crowns so that we don't use moulding materials to create a great fit for our patients.
We comply with the following regulations and practices for the safety and comfort of our patients and staff:
The Accessibility for Ontarians with Disabilities Act

Wheelchair accessible
Staff training
Policy and programs

Proper disposal of biohazardous medical waste with a company fully licensed with the Ministry of Environment (MOE) to provide proper collection, treatment and disposal of medical and hazardous waste
Joint Health & Safety Committee with three Certified Members, committed to improving health and safety conditions in our workplace.
Recycle cardboard boxes, plastic bottles etc
Continuing Education - members of dental and hygiene associations
If you have any questions or comments, please contact us by clicking the button below!