Sleep Disorders ,Mouth Guard & Snore Appliance
Get a restful night's sleep with sleep disorder dentistry from the 404 Dental Office
Are you suffering from a sleep disorder? Believe it or not, your dentist may be able to help. At the 404 Dental Office in Newmarket, our dedicated dental professionals are committed to diagnosing and, when possible, treating sleep disorders.
Book an Appointment Now!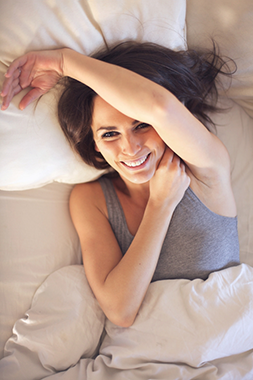 The 404 Dental Office offers comprehensive services to treat dental issues related to sleep disorders:
Whether you are plagued with sleep apnea or another type of sleep disorder, our team has the tools to evaluate your condition and recommend solutions based on your needs.
Personalized Care
When you come to the 404 Dental Office for our sleep disorder dentistry services, you will get access to a warm, caring group of professionals who want to help you overcome your condition. As a valued patient, you will receive our full attention during every appointment.
For more information or to schedule an initial consultation, call us today.