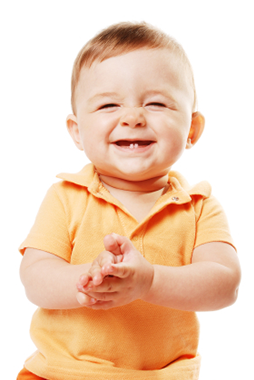 Newmarket Pediatrician
Your baby's first smile is always a beautiful thing, and their first visit to the dentist sets the stage for a lifetime of good dental habits. As your baby grows, regular dental care will be just as important as regular visits to the pediatrician. That is why it is important to find a dental office which offers comprehensive infant dentistry in a soothing, child-friendly environment.
Our team of skilled and friendly dental professionals provide thorough infant oral care services in a fun, safe and relaxed environment. We are committed to offering the highest level of care for our valued young patients. Because childhood dental routines shapes your child's oral health for a lifetime, we emphasize preventive care and instill good oral hygiene habits.
Protect your child's smile now and for the future. At the 404 Dental Office, we provide the gentle and caring infant oral care services your child needs for a lifetime of healthy teeth and gums.
Schedule An Appointment Today!