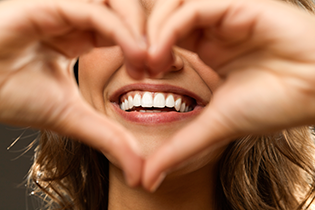 Teeth Whitening Newmarket
Greet the world with a more confident and beautiful smile with teeth whitening from 404 Dental
Some people avoid smiling because discolored teeth embarrass them. With a wide variety of teeth whitening options at our fingertips, customizing your options have never been easier.
When you come to the 404 Dental Office in Newmarket for teeth whitening services, you will get solid advice, professional care, and a smile that will renew your confidence.
Book an Appointment Now!
The key to a long lasting, bright, white smile is to have your teeth whitened before discoloration becomes too severe
Teeth become discoloured over time from aging, staining substances such as coffee and tobacco, and in some cases, during early tooth formation from antibiotics or trauma to primary teeth. Just about everyone wishes they had whiter teeth. Many people associate professional teeth whitening with movie stars and brides, not realizing it is an extremely popular procedure in cosmetic dentistry.
Learn more about our options for teeth whitening:
Trust 404 Dental for Teeth Whitening in Newmarket
404 Dental has been providing professional teeth whitening services to patients in Newmarket, Keswick, Aurora, Richmond Hill, and several other GTA locations for over 20 years! Book an appointment now or contact us to learn more about our teeth whitening services.