Oral Surgery Newmarket
Comforting care for your oral surgery needs
To maintain your dental health, oral surgery may be required for some situations. At the 404 Dental Office, we do everything we can to make the oral surgery process more comfortable for you, from helping you determine the right solution, to the surgery itself, and your recovery.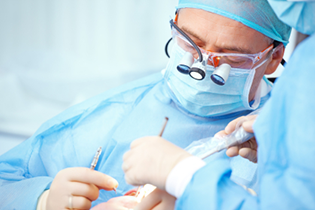 Book An Appointment!
---
Our in-house board certified Oral Surgeon will help with your oral surgery needs, including:
Extractions including wisdom teeth, and any other cases referred by the Dentist
Bone grafting
Biopsies
Frenectomies
Apicoectomies
For a consultation with our certified Oral Surgeon or Dental Anesthetist, please contact 404 Dental Office today!