Wisdom Teeth Removal In Newmarket
Pesky wisdom teeth can disrupt your life causing mouth pain, swelling, discomfort, infection, tooth decay, and more. So – why not prevent these issues before they ever begin with a wisdom tooth removal surgery?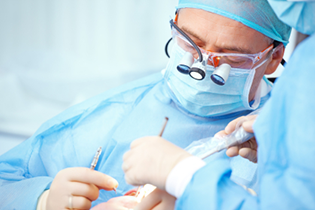 Regular dentist visits will ensure that you are able to stay on top of your incoming wisdom teeth, identifying the ways in which they will likely erupt, and if they are prone to cause you harm.
404 Dental can resolve wisdom teeth issues with early wisdom teeth removal, as well as provide the best treatment options.
If you require wisdom teeth removal, or would like to speak with one of our oral surgeons about your wisdom tooth care, please make an appointment or contact us directly!
Book An Appointment Today!
---
Reasons for Wisdom Teeth Removal
Wisdom teeth removal becomes necessary when abnormal growth of the tooth causes disruption to the gums, nerves, and adjacent teeth
By eliminating your wisom teeth, you will eliminate both discomfort and risk of the following unwanted issues like:
Overcrowding
When a jaw is not large enough to house incoming wisdom teeth, other pre-existing teeth may suffer, being pushed aside, resulting in misalignment. This can unravel years of expensive dental work.
Cysts & Tumors
An impacted wisdom tooth can lead to small tumors and cysts in the jawbone.
Tooth Decay
When wisdom teeth push against adjacent molars, they can trap food and plaque. This becomes an issue, as people experiencing tooth discomfort are less thorough with their mouth care due to the pain of flossing and brushing. When food and plaque are not cleared away, teeth can begin to decay.
Impacted Teeth
Wisdom teeth that only partially cut through the gum line are considered to be "impacted" wisdom teeth. These teeth are a cause for concern as gums can remain wounded, and when food or bacteria collects within this wound, infection can develop.
General Pain
When impacted teeth begin to cause disruption within the mouth, extreme pain may develop, causing discomfort around the tooth, in the mouth, throat, and jaw.
Inflammation
Impacted teeth can cause severe inflammation within the mouth. Swelling can be painful, uncomfortable, and make eating solid foods extremely difficult.
Bacteria
Wisdom teeth can serve as harbourers for bacteria that can escape the gums and travel through the bloodstream. These infections can affect the sinuses, facial nerves, heart, kidneys, and other important organs.
Unsure if wisdom teeth removal is right for you?
Contact 404 Dental in Newmarket today!
---
Wisdom Teeth Removal Testimonials
404 Dental is your best choice for wisdom teeth removal services in Newmarket, but don't just take our word for it!
Read what some of our happy clients had to say about our wisdom teeth removal process:
"I can't thank everyone enough for how great you all are! Dr. Sam and Dr. Julia were so fantastic with my son and made, what could have been a scary and bad experience (5 crowns, 2 fillings and a pulled tooth for a 5yr old) a fun, comfortable, and easy experience. Dr. Sam knew exactly how to make a 5yr old boy relax (with some great jokes) and made the anesthetic experience so easy. Thank you!" - Krystle
"Throughout my life I have been to several dentists, and I have never had such a thorough exam as I did today. I was very impressed with the level of service from the entire staff. Thank you!!" - Paula
"The best period. We can't wait for our family's next visit. Thank you for showing us that [going to] the dentist can be a good experience." - Mike
"I've been going [to 404 Dental] for 25 years. I travel from Toronto to still come back here for dental work." - Mack
"Wonderful - simply great - treatment was painless, fast and quick." - Alexander
"I drive all the way from Peterborough for my dental care. After 15 years of living in Aurora, and then moving away, I could not go with any other local dentist – [404 Dental] is the best" - Ali
"Great Dental office, great people!" - Kevin
---
Contact Us For More Information About Wisdom Teeth Removal Surgery
Still have reservations if wisdom teeth removal surgery is right for you? We'd be more than happy to discuss and address whatever your concerns may be. Contact us today or book an appointment!
Want to read more about the benefits of early wisdom teeth removal? Visit our article on everything you nned to know aobut wisdom teeth.
Contact Us