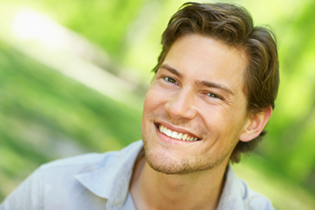 Orthodontist Services in Newmarket
Straightening smiles with expert orthodontic care from 404 Dental
Tooth misalignment can do more than just impact the aesthetics of your smile; it can also have a negative effect on your bite and overall comfort.
If you or someone in your family needs the help of an orthodontist, come to 404 Dental Office to discuss your situation. Our board certified Orthodontic specialist will take the time to thoroughly evaluate the state of your teeth and recommend solutions designed to bring you results.
Book an Appointment Now!
How can Orthodontic Work Help Me?
Braces can help both children and adults obtain straight, attractive and healthy smiles. Several of the benefits of orthodontic work can include:
Correct bite and facial structures
Improve appearance
Improve health of teeth, gums and jaw joints
Decrease tooth decay, bone destruction, jaw joint problems and headaches
404 Dental in Newmarket offers orthodontic care including:
Are you looking to improve your smile, correct bite discrepancies or prevent dental problems aggravated by misaligned teeth?
Book an appointment with one of our orthodontists today! Dr. Greg is your trusted orthodontist in Newmarket. Having a certified Orthodontist and Orthodontic practice combined with a general dentistry and paediatic practice allows for efficient communication and scheduling; as a group the specialties collaborate and approach patient care with each other as a team.
Read our frequently asked questions about orthodontics, and learn more about common teeth problems that can be corrected with orthodontics and learn about different types of orthodontic braces. Or contact our office for your complimentary orthodontic consultation.