Adult Orthodontics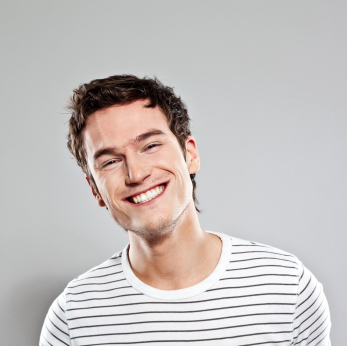 Braces can improve self-esteem at any age. Increased self-confidence is an enormous benefit of having a straight and beautiful smile. Orthodontics has been credited for dramatic improvements in the careers and personal relationships of millions of people in Canada and the U.S.
The cost of adult orthodontics
Is orthodontic treatment (braces) expensive? It's an investment against the cost of dealing with untreated problems. Orthodontic treatment can bring long-term health benefits and may contribute to the avoidance of costly, serious problems later in life. Many people are covered by group dental plans that include orthodontic treatment through their employer. Typically these plans limit the amount any one family member can collect in a lifetime.
Treatment fees vary widely depending on severity of the problem, complexity of treatment and length of treatment time. We will discuss fee arrangements and insurance with you after the initial exam. Generally fees may be paid over an extended period of time during the course of the treatment.
What can happen if orthodontic problems go untreated?
Tooth decay
Diseased gum
Bone destruction
Temporomandibular joint problems
Tooth loss
Protruding teeth more susceptible to accidental chipping and other injury
Contact us today to discover your options for adult orthodontics and start your journey to an even more beautiful smile.
Return to Orthodontics